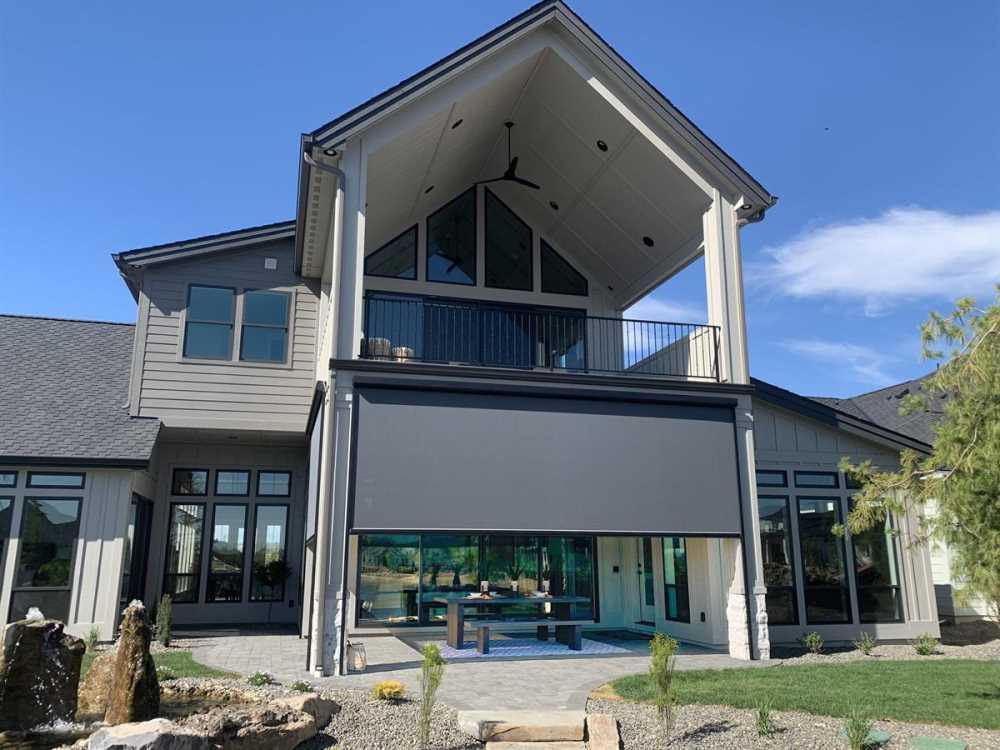 Lakeside Oasis Complete with Solar Protection
Nampa, Idaho
In today's unpredictable and fast-paced world the need for privacy and a place to unwind has never been greater.
You can connect more with the outdoors with the many benefits of exterior solar screens. They provide protection from harmful UV rays and help reduce heat loss when it's cold outside. And in addition to increased privacy, motorized screens are so easy to use. Not to mention,
Corradi USA Harbor outdoor screens
are specifically designed to handle wider widths and thicker heavier fabrics to help you take advantage of customization and make the most of you larger spaces.
Transform your outdoor space into an inviting oasis of relaxation with our Harbor Exterior Solar Screens. With a touch of a button keep out unwanted harsh sunlight and insects.

Keep in comfort and the peace of mind it inspires.

Project by Blind Appeal of Nampa ID